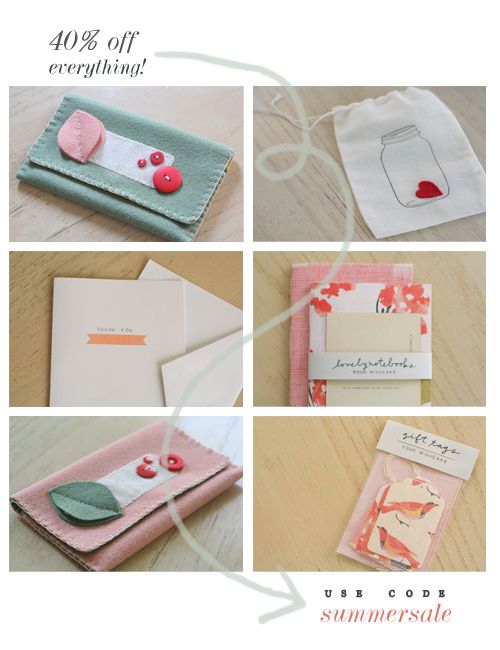 It's no secret that I've been dragging my feet when it comes to updating
my shop
. In an effort to reorganize (and also to refresh my creative spark), I'm going to take the summer off from Etsy-ing. I'm hoping to have a bunch of new items (and possibly re-designed/perfected old favorites) to show all of you this autumn. I've had my shop for so many years now, and I feel like it's time to really get a handle on what it is I want to create and sell for the long term. I've tried my hand at so many things, now I really want to figure out where I want to go with it all!
So, until Monday (when I'll be closing until September), all items
in my shop
are 40% off with the code:
summersale
. There are very few products left in stock, so if you're interested, be sure to get 'em while you can! All items listed are ready to ship and will be in the mail next week.
Enjoy, lovelies!