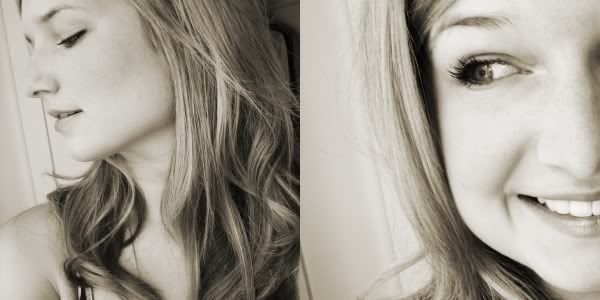 I am...
...ten pounds lighter than I was at the beginning of the year, which is hard to believe.

...the person who hears The Spice Girls in the grocery store and has to try very, very hard not to dance down the aisles with her shopping cart.

...secretly (or not so secretly) hoping for a career in photography or graphic design; one where I won't need a four year degree.

...craving the Northwest now more than ever.

...discovering the ability to run on a treadmill for more than two minutes, which is shocking yet gratifying.

...realizing that whenever I've actually taken a step to truly challenge myself, I have never failed - which makes me wonder why I don't do it more often.

...pretty sure that once I get my new camera, it will be attached to my hip.

...so thankful that I am married to the man who's my perfect fit, complete with all the ups, the downs and everything in-between.

...wishing I could have a huge group of friends that I could turn to on a daily basis (I think I've been watching too many episodes of Friends lately)...

...feeling slightly stuck at my job, unsure of what to do, and too comfortable to make any grand leap of faith without being sure of that the consequence will be.

...deciding that bagels have entirely too many calories, despite their yumminess.

...thinking I could quite possibly spend all our money at Anthropologie, on decorating our duplex, and on this whole new world of camera lenses and accessories I've recently discovered (but won't).

...genuinely trying my hardest to become a more joyful person, no matter what my circumstance.